I know, I know we're wusses here in Texas you can see there is hardly any snow on the ground. In our defense that is actually ice, and there is supposedly an inch thick of ice on the roads.
Mommy's Cookie Monsters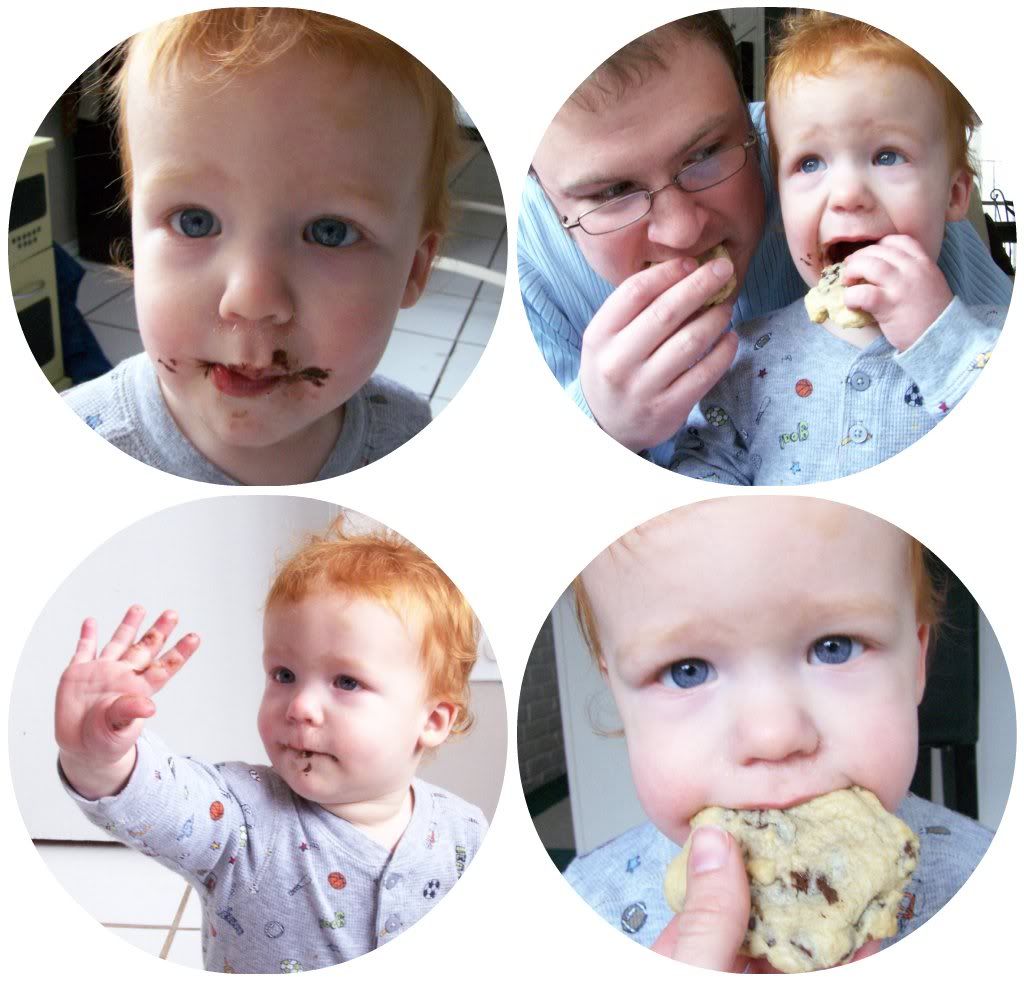 Warning:
Photo overload, because that's what moms do right?!
What a ham! Can you believe he didn't like chocolate a month ago?